Parent Child Journey Online Course Content at Your Own Pace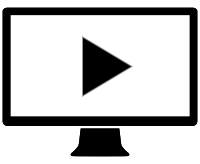 Purchase access to Parent Child Journey course content for up to one year, including over 8 hours of content, broken up into short (3-5 minute) videos, to view at your own pace; plus, action-oriented "homework" assignments, and the complete text of Dr. Dan's book Parent Child Journey: An Individualized Approach to Raising Your Challenging Child.
You can register for this content-only course separately to access the full Parent Child Journey curriculum without a live discussion experience. Registrants of this course have the option of adding the Interactive Zoom Discussion Group at any time.
Course Topics Include:
Know Your Child
Time–in
Engagement and Understanding
Motivation through Positive Attention
Motivation through Experience
Motivation through Rewards
Problem Solving
Time-out and Ignoring
Pausing for Empathy and Self-Reflection
Accommodations/Interventions
Cost: $200 
Scholarships are available to receive this course at no cost – or to pay what you can – for families in need. Please email us at support@parentchildjourney.com to access these scholarships.
Parent Child Journey Interactive Zoom Discussion Group

Participate in 10 weekly, hour-long instructor-led groups via Zoom. A child behavior expert will answer your questions, discuss weekly course topics and trouble-shoot your implementation of behavior management strategies. Each week will focus on one of the ten "Miles" of Parent Child Journey content.
Registration for Interactive Zoom Discussion Groups is available for those who are enrolled in the Parent Child Journey At Your Own Pace Course, have previously taken a Parent Child Journey course or have access to a copy of the Parent Child Journey book.
Fall 2020 Group:
Mondays, 8:00pm-9:00pm Eastern. 10/5 – 12/7
With: Dan Shapiro, MD
Cost: $150