PARENT CHILD JOURNEY
LIVE INTERACTIVE ZOOM DISCUSSION GROUPS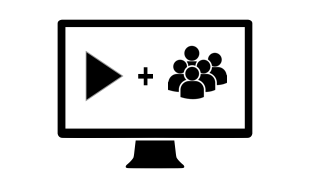 Participate in ten, weekly discussion groups via Zoom. Each week, we will focus on one of the ten "Miles" of Parent Child Journey content. In each one-hour session, Dr. Shapiro or one of his expert colleagues will answer your questions, discuss weekly course topics and trouble-shoot implementation of behavior management strategies.
When you register for the live discussion group, you get Dr. Shapiro's comprehensive recorded video course free! (See the video course description on the right.) This is a "flipped classroom" model.
What does "flipped classroom" mean? Each week, get the course content on your own. Use the video course (or book) to learn the material at your own pace. Then, come to class ready to discuss. For each "mile in your Journey," join your group leader and other parents to talk about individualizing your approach, implementing strategies, and solving problems.
These Interactive Zoom Discussion Groups are great for parents who are learning Parent Child Journey for the first time and for previous Parent Child Journey graduates who are looking for a refresher.
Pay what you can: Recommended range: $100–$350. Those who can pay more, thanks very much for supporting those who can't. Again, when you sign up for Parent Child Journey, you get:
participation in a live discussion group (ten weekly one-hour sessions)
access to the recorded Parent Child Journey At-Your-Own-Pace Video Course (6 months)
Fall 2022
Parents of Challenging Children: Preschool through Pre-Teen
WHEN: Ten Thursday nights, 8:00-9:00 PM (ET)
October 6 – December 15 (skip Nov. 24)
WITH: Dan Shapiro, MD
WHERE: On Zoom (link provided upon registration)
Parents of Challenging Teens and Young Adults
WHEN: Ten Wednesday nights, 8:00-9:00 PM (ET)
October 12 – December 21 (skip Nov. 23)
WITH: Sarah Wayland, PhD
WHERE: On Zoom (link provided upon registration)
PARENT CHILD JOURNEY
AT-YOUR-OWN-PACE VIDEO COURSE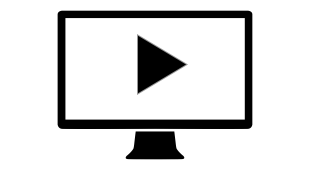 You can take the recorded video course, at-your-own-pace, without participating in a group. Purchase this online course and get six months of access to the Parent Child Journey video program. This recorded course includes over 10 hours of content, broken up into short (3-5 minute) videos. The video player allows you to pause, speed up, slow down, and re-watch course videos as many times as you like. In addition, you get action-oriented homework assignments and the complete text of Dr. Shapiro's book, Parent Child Journey: An Individualized Approach to Raising Your Challenging Child. Go through the video course now and you can always sign up for a live discussion group later.
Journey Course Preview